The ZUK Z2 It is here and it has come up with surprise. The greatest exponent of this young company dependent on Lenovo surprised with a Pro version that highlights in raw power and design, a smartphone that puts 6GB of RAM and the SoC Qualcomm Snapdragon 820 in a very thin and almost completely crystalline body.
There are already several announced devices that unite a SoC in 2016 with that amount of RAM, as the live Xplay 5 Pro or Vernee Apollo. But we are still waiting to discover what is able to this pair, because all pointers models then put on sale only the versions below each of them.
Technical specifications of the Z2Pro ZUK
Z2PRO ZUK
Screen
Super AMOLED 2, 5 d of 5.2 inches FullHD
Processor:
Qualcomm Snapdragon 820 (Kryo 4 x 2, 15 GHz)
GPU Adreno 530
RAM
4GB / 6GB LPPDR4
Storage
64GB / 128GB (UFS 2.0)
Battery
3. 100mAh and system Quick Charge 3.0
Rear camera
13MP led dual flash, Aperture f/1.8, ISOCELL sensor and 1 pixels, 34μm
Front camera
8MP with Aperture f/2.0 and 1 pixels, 4μm
Connectivity
4g LTE with VoLTE
Wi-Fi 802.11 a/b/g/n/ac (2.4/5 GHz)
Bluetooth 4.2
GPS
3.1 USB Type-C
Other dostos
Fingerprint reader
UV sensor
Operating system
ZUI 2.0 on Android 6.0 Marshmallow
Price
Not available
With the latest technology
It is approaching one month of hot April in China, with various presentations going on between this week and next. And for the moment is not disappointing, with the small Mini Z11 Nubia, the new series of LeECO without minijack and now this new attempt to persuade the 6 GB RAM.
If the Z1 ZUK was already walking too loosely betting on hardware characteristics quite advanced, on this occasion the company has decided to go beyond to offer first level components. Beginning with the Qualcomm Snapdragon 820 processor with four Cryo nucelos 2, 15 GHz (almost its maximum frequency) and 530 Adreno GPU that we have seen pay to the same level as the A9 from Apple.
ZUK has presented two versions of its new smartphone. One with 4GB of RAM and 64GB of internal storage, and the other with 6GB and 128GB of internal storage It will be that, this time, Yes, you command sales. In fact, reservations will be opened in the manufacturer's website this week, while those who pursue the other model will have to wait until the month of may.
Qualcomm does not take only the chip, also the Quick Charge 3.0 system to recharge their large battery of 3,100 milliamps quickly through port 3.1 USB Type-C.
Fine design and great sensitivity
Very proud to have been in this imprint of Lenovo got design. Assembles a panel Super AMOLED of 5.2 inches and Full HD resolution (1920 x 1080 pixels), a step behind those who have reached the 2 K, with beveled edges 2, 5 d and Gorilla Glass 4 protection.
Combined with a glass protection that covers the metal structure on which it is built is also rounded on the sides. In this way they have achieved miniminizar the size of your frame to leave it at just 1.4 mm width, or what is the same, it is almost all glass. The back cover is curved, so catch it should convey the feeling that there is no straight line.
Capacity, design and extra elements are those who are deciding what smartphones become the elite and what not, whatever its price. The Z2Pro not missing or chambers which on paper have features to make great photographs or a fingerprint reader on the front that promises to unlock the phone in 0.1 seconds and a margin of error of less than 0.3%.
It is not the only sensor, carries 10 included. The traditional light or motion must be added to others more characteristic of a smartband as the measuring heart rate and blood oxygen levels or the UV rays, which is apparently how global pollution can begin to have their moments.
Price and availability of the Z2Pro
As usual with this type of model, first the ZUK Z2Pro Chuck is going to put on sale after passing through a lottery among reservations limited to 1,000 units. It will be on April 22 and the date of delivery has not been elucidated. Then, on 10 may, the general reserve opens to buy 4GB of RAM and 64GB storage model.
Will be sold in two colors, white with black, golden touch and the price of the first print run of 1,000 units will be 2,699 Yen, about 365 euros to change. Its predecessor has not been a mobile cheap, since it has launched over 300 euros in Europe, but if he left good feelings in terms of their performance. This time changes CyanogenMod by ZUI 2.0 on Android 6.0 Marhsmallow.
Lenovo also has Motorola he has three brands that go by a catalogue of various levels and independent lines. ZUK is poised to be the elite range.
Gallery
LENOVO ZUK Z2 PRO 6GB RAM 5.2 FHD Snapdragon 820 Android 6 …
Source: www.tinydeal.com
LENOVO ZUK Z2 PRO 6GB RAM 5.2 FHD Snapdragon 820 Android 6 …
Source: www.tinydeal.com
ZUK Z2 PRO 6GB RAM 128GB ROM Qualcomm Snapdragon 820 Hands …
Source: www.youtube.com
Lenovo Zuk Z2 Pro Announced: Specs & Features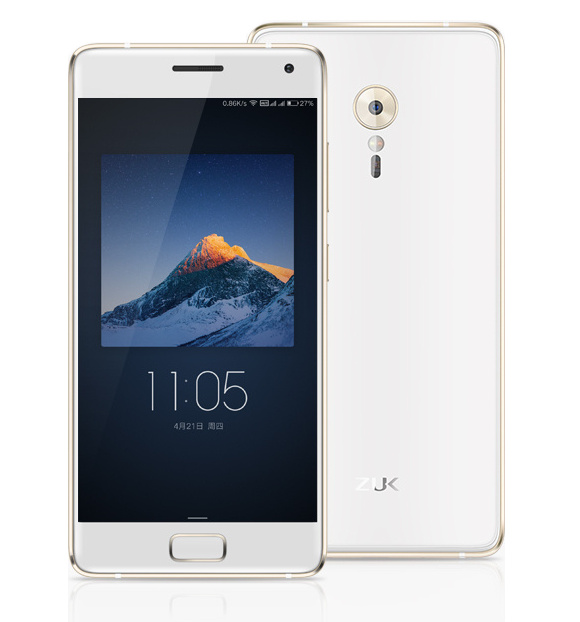 Source: www.intellectdigest.in
ZUK Z2 PRO 6GB RAM 128GB ROM Qualcomm Snapdragon 820 Hands …
Source: www.youtube.com
Z4
Source: www.androidcurioso.com
ZUK Z2Pro, 6GB de RAM y Snapdragon 820 envueltos en cristal
Source: www.xatakandroid.com
List of the Best Smartphones with 6GB RAM you can buy …
Source: phoneradar.com
ZUK Z2Pro, 6GB de RAM y Snapdragon 820 envueltos en cristal
Source: www.xatakandroid.com
Zuk Z2 Rio Edition launched with Snapdragon 820, Quick …
Source: www.gadgetsparade.com
List of all 6GB RAM Android Phones
Source: webcusp.com