Smartphones and tablets are awesome. Its features and design have surprised many users; but what if you happen to encounter problems with WiFi connectivity on your phone or tablet? Know that you are not the only one because problems with WiFi are quite common. That's why we have created a list of solutions that will help you solve WiFi issues on your devices. Let's start with the simple solutions and move on to the more complex ones while we try to solve the problem you may face.
Remember: Try the solutions below at your own risk. If you are not sure how to make these settings, take your device to a technician. We are not responsible for damage to your device.
Why does not my phone connect to WiFi?
Although there is no single reason why you are encountering WiFi problems with your phone, it can be categorized into 4 possible reasons for problems: network settings such as IP address and DHCP, software and firmware failure, passwords and wrong information and the distribution of waves from the WiFi network. There are several solutions to these four basic problems, and they follow below to help you connect to WiFi with your cell phone.
WiFi does not connect to mobile phone: turn WiFi off and on
If you can not connect or your WiFi connection continues to fall, connecting and disconnecting the connection works in many cases. Download the notification area of ​​your phone and look for the WiFi icon, touch it to turn it off, wait five seconds, and then turn it back on. Allow the phone to scan for available WiFi connections and verify that the problem is resolved. This simple trick is effective regardless of the model you own.
Toggle airplane mode if WiFi does not connect
This is a solution that worked for many users, so try switching to airplane mode. You can search for Airplane Mode in the notification area of ​​your phone and for those who do not find it, you can tap the icon that allows you to check all the icons in the notification area and search for Airplane Mode. Turn it on, wait five seconds, and then turn it off again.
Is your phone's Bluetooth enabled?
Bluetooth can create a conflict for WiFi because some users have noticed that on certain phones when Bluetooth is turned on, WiFi does not work. If your Bluetooth is on, disconnect it from the notification area and try using your WiFi again to see if the problem is resolved.
My cell phone does not connect to WiFi because of the power saving mode
The power saving mode is designed to help your battery consume less energy. Since WiFi is known to drain the battery quickly when you turn on the power saving mode, it usually disconnects your WiFi. Make sure the power saving mode is turned off. You can access the power saving mode in the Settings menu of your phone.
Forget all WiFi networks and start over
A useful method for troubleshooting WiFi problems, especially when you can not connect to a network, is to delete all networks so that the WiFi in your phone starts with a fresh start. But before you decide to proceed, make sure you have all the details you need to reconnect to your WiFi network. This will include the network name and password required to connect.
Go to the Settings / Settings menu on your phone
Tap Connections / Networks
Look for WiFi and touch it
All the Wi-Fi networks you've added to your phone will be listed here. Touch each of the network names and tap Forget.
Now that networks are deleted, you must add the network you want to connect to by going to Settings and tapping WiFi and then the WiFi network. Here you will find the network you want to connect to, touch it, enter the password, and you should connect.
Mobile does not connect to WiFi because of password
Passwords are inevitably important because they must protect the network from unauthorized access and if you end up typing the wrong password, you will not be able to establish a connection. Although you may know the password, there is a possibility that you have misplaced it. Make sure that you are entering the letters correctly and that you have block capitalization on your phone enabled or not. Remember that the password is case-sensitive.
Are you connecting to the right network?
Most of the time, you may notice several networks that have similar names. Make sure you connect to the right network, or you can not connect. You will realize in many moments that your smartphone was simply trying to connect to a bad network, not your WiFi network.
WiFi on the phone does not connect on account of the Smart Network Switch
Some phones come with the Smart Network Switch feature, which means that if the WiFi connection is unstable, the phone will automatically switch to mobile data and use the mobile data connection. If you do not want to use your mobile data connection, then turn it off.
Pull down the Notifications
Touch the Wi-Fi icon to open the settings menu
Now touch More (three dots) in the upper right corner of the phone
A new box will appear on the screen with details about the Smart Network Switch
Tap Off to stop using the Smart Network Switch
Remember that not all appliances have this option.
My cell phone does not connect to WiFi then reboot your phone
Resetting your phone can help you solve some of your phone's WiFi issues. Press and hold the power button, then touch Reset or continue pressing the button. In a few seconds, your phone must be restarted. Let the WiFi connect and make sure it is working as expected.
OS update can help with WiFi connection
Operating systems must be updated regularly. Your phone will work better when the software is updated in a timely manner. Your phone's WiFi may not be working due to a software error. When a company is aware of a bug, they release patches on the updates. To check if your phone is using the latest software, go to Settings and touch About your device. Tap Check for updates or Download updates manually. Depending on the phone you are using, you may find different options, but you should look for the option that allows you to check for updates on your phone to ensure that your phone is using the latest software.
Keep WiFi switched on in night mode
If your device continues to discard the WiFi connection, then it is a good idea to check the WiFi settings. Tap the gear icon to enter your phone's settings. Now look for WiFi and touch it. Depending on the phone or version you're using, you can see different options, touch the three dots in the upper right corner or the word "More." Now, look for Advanced in the drop-down menu and touch it. Under Advanced Settings, you'll notice "Keep Wi-Fi on during night mode." You can choose between always, only when connected, and never touch Always to ensure your Wi-Fi stays connected all the time.
This can help you solve the problem of a disposable connection when the WiFi ended up disconnecting because the phone went to sleep mode. It's useful for many Android users who did not realize that their sleep settings were interfering with their WiFi connection.
Resetting your modem may help if your phone does not connect to WiFi
If all the devices connected to the modem are not working, it is advisable to restart your modem. To do this, you must follow the manual that came with your modem. Depending on the model and type of modem you are using, you may have to follow different steps. Restarting the modem helps resolve WiFi connection problems due to modem problems.
If you notice that restarting the modem and this has not corrected the problem, make sure you can connect to the network and use WiFi from another device using the same modem. If all other devices can connect and use the connection smoothly, then you can continue troubleshooting problems on your phone.
On the other hand, if none of the devices can connect, you will need to troubleshoot your modem. To do so, you can call the modem manufacturers or follow the instructions mentioned in the manual that came with your modem.
My WiFi does not connect to my phone because of an app
Certain third-party applications may be causing a conflict that does not allow WiFi to perform as expected. Make sure that you've recently downloaded an application from the time you first started to experience the issue. If you did this then you should check if the application is up to date. If it is updated and the problem may arise from the application, uninstall or disable the application and try to use the WiFi connection again. If you want to check if a third-party application is causing the problem or not, then switch the phone on in safe mode in the following way:
Press and hold the Power button
Then tap and hold turn off
You will be asked if you want to restart in safe mode
Touch OK
Your device will start in safe mode
Your home screen should have the words Security Mode written on the bottom left of the screen
Try to use your phone in safe mode and make sure the WiFi connection works without problems. If you do, an app might be causing the problem. You can then restart your phone in the usual way to enter normal mode, and then check for updates for your applications. If all applications are upgraded but the problem continues, you can uninstall applications that you think might be causing the problem until your WiFi works properly.
Check your wireless router settings
When your Android phone does not connect to Wi-Fi, consider checking your wireless router settings. Make sure that your phone is allowed to access WiFi and your Mac address is not locked or you can not connect to the wireless router. See the manual for how to access the router settings to ensure access. In some rare cases, the router may be too old and you may need to replace the device.
Date and time may influence WiFi
Those who travel frequently, especially between time zones, may notice problems with their WiFi because the date and time of their smartphone play an important role. It must match the date and time on the router with which you are trying to connect, or you may not be able to establish a connection. Make sure the date and time on your phone reflect the date and time of the location you are in. You can change the details by navigating in the Settings menu of your phone, and then tapping Date and time. You should then change the date and time to your current location and then try to connect to WiFi.
Update your modem firmware
Certain WiFi issues do not really arise from the phone; instead, they arise from the router being used to connect to the wireless network. The router may be causing the problem and may require a firmware update for the connection to be fixed. Check for outstanding firmware updates for your router and update it. You may have to follow the steps to upgrade your router using a manual or you can get online help for your router. After upgrading the router, try connecting your phone to the WiFi network again and verify that the problem is resolved.
Remove the cache and data from WiFi Direct
If your smartphone can not connect to the WiFi network, one of the steps to resolve the problem is to delete the WiFi Direct cache and data. This solution works for all phones that have this option. Deleting this data will not cause a problem because the phone automatically created new cache files if the old one was deleted. However, you may end up losing the passwords that may have been saved. So make sure you know the name and password of the networks to which you usually connect.
Navigate to the settings menu of your phone
Enter apps
Tap Application manager and look for WiFi Direct in All
Touch WiFi Direct
Touch Clear data and confirm.
Touch Clear Cache and confirm
Clear the cache partition of your Android phone
When users update their device, many report that WiFi slows down after upgrading. This issue can be resolved by clearing the cache partition of the phone so that new cache files can be created for the phone. If you had a similar problem when updating your phone, you may find this solution useful. Once the cache partition is deleted, new data is automatically created on the phone.
Hang up the phone
Press and hold the volume down button and Home key and turn the phone on by pressing and holding the Power key. Your device may have a different way of entering this setup mode, so check online.
When you see the Android icon on the screen, release the Power key, but keep pressing and holding the other two keys until a menu appears on the screen.
Once you are in the menu, use the Volume key down to highlight the option that says 'Clear cache partition'
Now press the power button to confirm your selection
Once the process of removing the cache files is complete, you will be back on the same menu. Use the Volume buttons to highlight the Restart the system now option and the phone will restart and return to normal mode. Connect to WiFi and make sure it works. This solution is particularly useful if WiFi does not work after a recent update or if it does not work because the system cache files were corrupted.
Reset your Android device to factory settings
This is the last most effective solution for Android which does not connect to the problem of WiFi. When you reset a device to the factory settings, you are putting it back in the original state. This means that all data, including the applications you've downloaded, will be lost. This is why you need to create a backup of the data before proceeding. Be careful if you have set up your SD Card for internal memory because you may lose your SD card. Here's how to configure it the right way before any problem. Once the back-up was created, follow these steps:
Go to the Settings menu of your phone.
Touch Backup and Redefine. Depending on the version of Android you are using, you may see a similar option
Now tap Restore factory settings
Touch restore
It will take some time for your phone to reset to factory settings and it will restart. Once this is done, try to verify that the problem is resolved after the restore.
What to do when the WiFi connection continues to drop?
Does the WiFi connection disconnect whenever the phone goes to sleep? The problem of a downlink is usually caused by your WiFi settings, which can cause WiFi to disconnect whenever the phone is in sleep mode. Settings can be changed so that WiFi is enabled all the time and you do not miss important emails or messages when your phone is idle. Access the W-Fi settings to change your settings so your WiFi is always turned on.
Gallery
Transfer files from iOS to Android using Wi-Fi Direct
Source: www.drgeeky.com
How to share the Internet via Bluetooth on Android
Source: www.youtube.com
Wi-Fi SD Card Adapter for micro SD Cards Sells for $15 and Up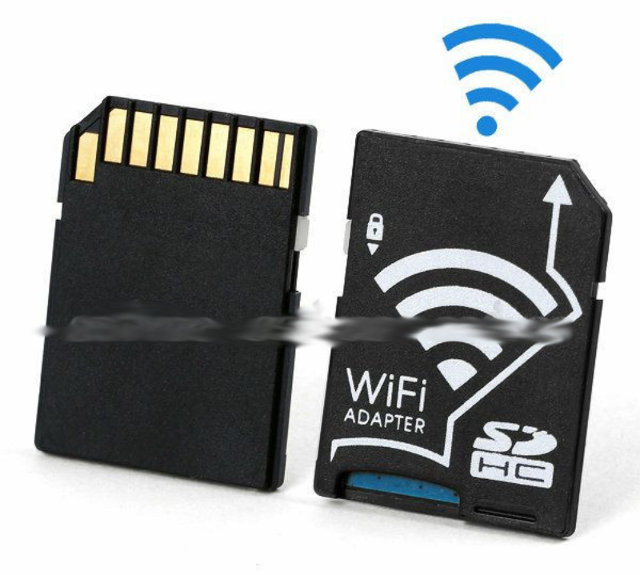 Source: www.cnx-software.com
Voice Remote | MyDISH
Source: www.mydish.com
How to fix no internet access problem with wifi in android …
Source: easytechbyte.blogspot.com
WiFi Intricacies and 50 Funny, Clever, Best WiFi Network …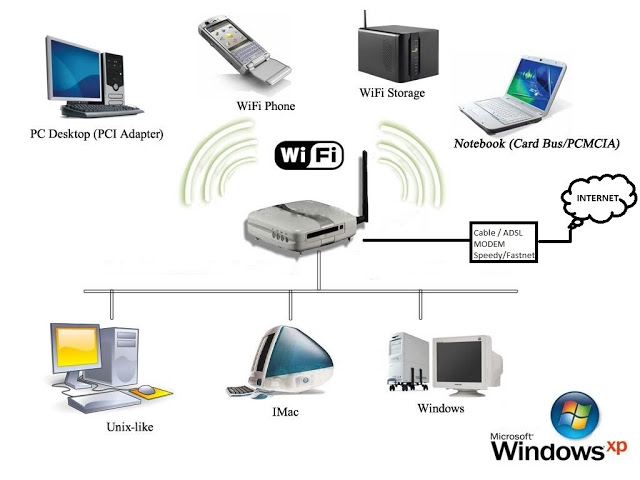 Source: www.technonutty.com
Troubleshoot or Repair a Printer
Source: www.tech2call.net
Canon 6D vs 6D Mark II Review
Source: blog.parkcameras.com
Connect to Wireless on Chromebook for Staff & Students …
Source: www.waikato.ac.nz
Things to Know About WiFi on Planes & a Review of Gogo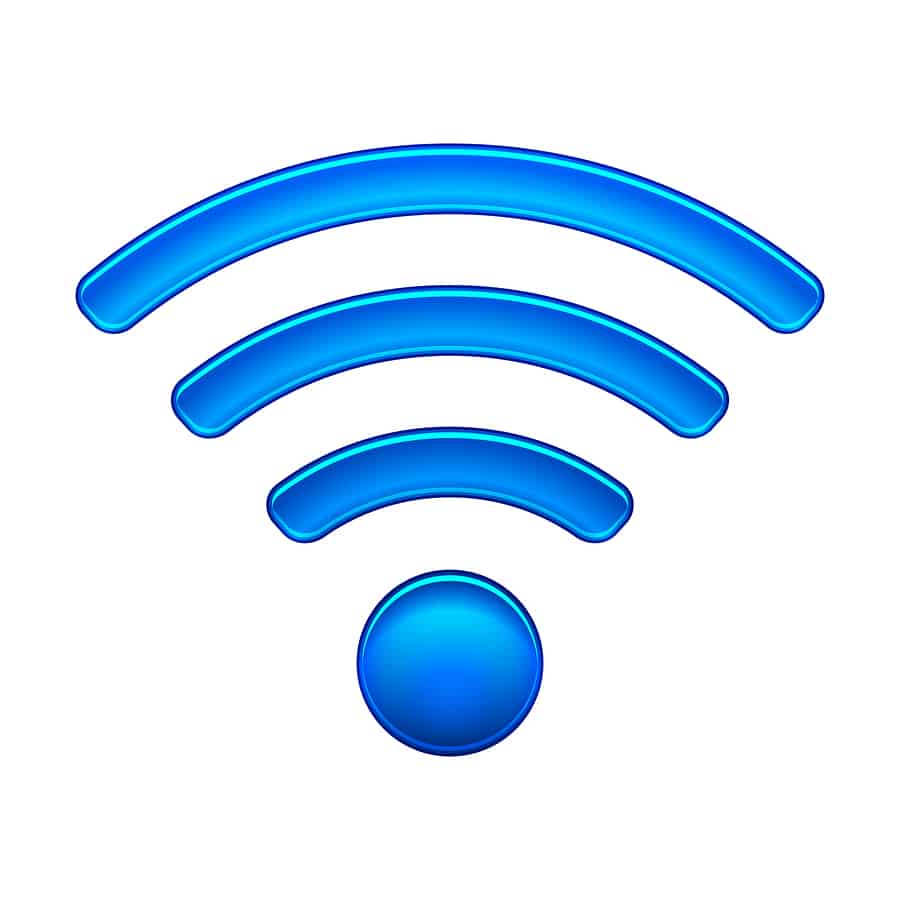 Source: carpe-travel.com
Why did my Time Capsule disappear, while continuing to …
Source: apple.stackexchange.com
The challenges of bringing Siri to the iPad
Source: www.imore.com
Free Boingo Internet for American Express Platinum …
Source: liveandletsfly.boardingarea.com
Driver usb wireless tp link
Source: coolzdownloadpe.cf
Thermostats with Wi-Fi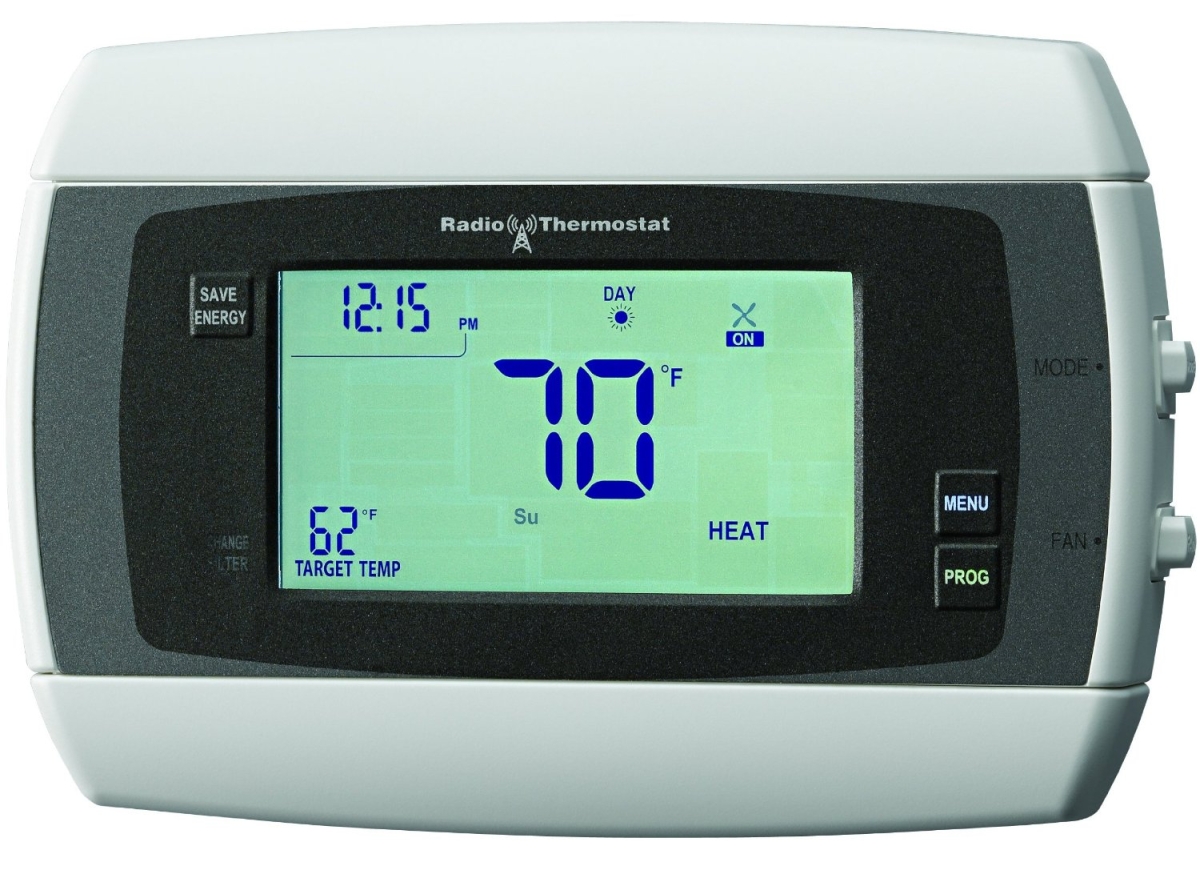 Source: www.anandtech.com
How to Connect Your TV To a PC
Source: www.real.com
huawei e5331 Archives – 4G LTE Mall
Source: www.4gltemall.com
wireless networking
Source: superuser.com
Download The Best of Vine for Android
Source: www.appszoom.com
How APNS works with MDMs that manage OSX and iOS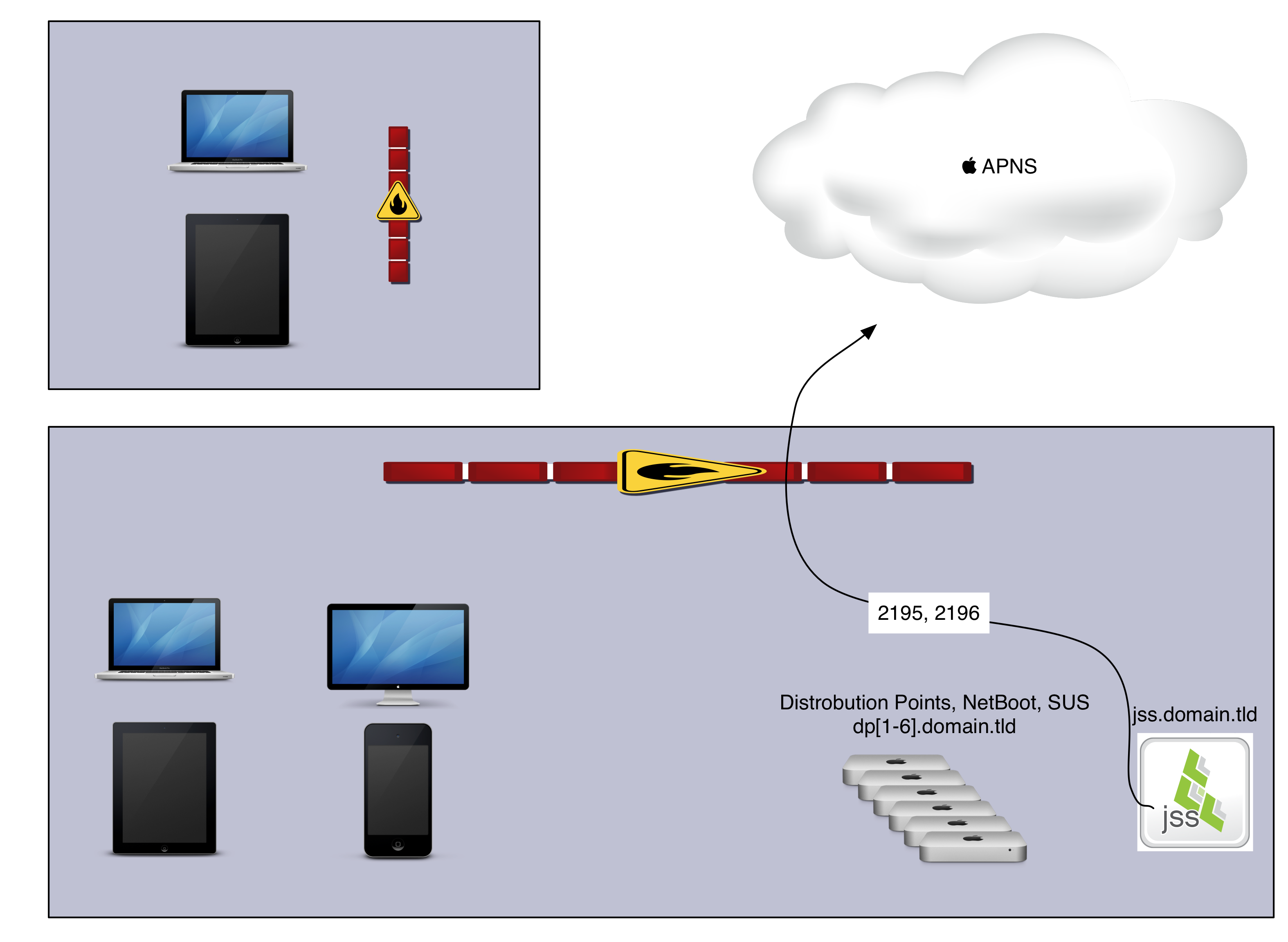 Source: www.justinrummel.com