Test conclusion: what you should know
In the 60-Euro class, there is only one alternative: Amazon's fire. But that has the same weaknesses as the here tested trekstor surftab wintron 7.0: an only moderate display, a short battery life (four and a half hours) and a low pace. Typical symptoms in this goof serious price class are both but not made up. Best price on the Internet: 56,04 Euro * order this product on Amazon very favourable price Pro memory expandable counter moderate image quality low camera quality thick construction only Wi-Fi n, NFC is missing mark of the editorial 3.65 sufficient user rating (out of 1 reviews) Amazon with the 2015 fire already proved, that one can build tablets for just 60 euros. Now the company based in the Hessian Lorsch, trekstor draws: the only 59 euro surftab Wintron 7.0 works with current Microsoft Windows 10 instead of an Android trimmed on shopping. But can it convince otherwise?
Trekstor surftab wintron 7.0: product photos and screenshots
13 product photos and screenshots trekstor surftab see wintron 7.0
Thick but easy
Who has only 59 euros for a Tablet, is no great claims are certainly not on the optics. Due to lack of tight budget trekstor has used only simple plastic at the surftab, the back cover has with slight pressure. The weight goes with 257 grams for a 7-inch tablet in order, but the trekstor 11 mm make a thick chunks in the jacket pocket.
Video on the subject
The absolute lower limit for a Tablet PC is 59 euros. Whether you should buy or better allows the hands off it, the test reveals. Trekstor Wintron 7 in the test: Tablet for a Fuffi?
Moderate cameras
Top trekstor has a headphone jack, a microphone for Skype calls is affixed to the bottom. The 0.3-megapixel camera built-in to the front captures the own picture but an underground bad quality: spongy, with distorted colors and a disturbing image noise. Despite higher resolution (1.92 megapixels), also the rear lens for photographic and video recordings is not one whit better.
Dark, blurry display
Also at a low level moves the image quality of the display: it shows covered, blurred apps, photos, and videos with only 1024 x 600 pixels, as with a foggy and dark is the maximum brightness at only 271 candela per square meters. On top of that, the memory with 1 gigabyte for Windows 10 is much too limited.
Sluggish pace of work
Why? This makes the Tablet despite quite potent processor very slow in operation: so the Tablet translates slow app starts at your fingertips. Users who have no patience and then tap two, three times the same app, have five seconds later programs such as the pre-installed Word or Excel of two, three times opened.
Gallery
Trekstor SurfTab Wintron 7.0 im Test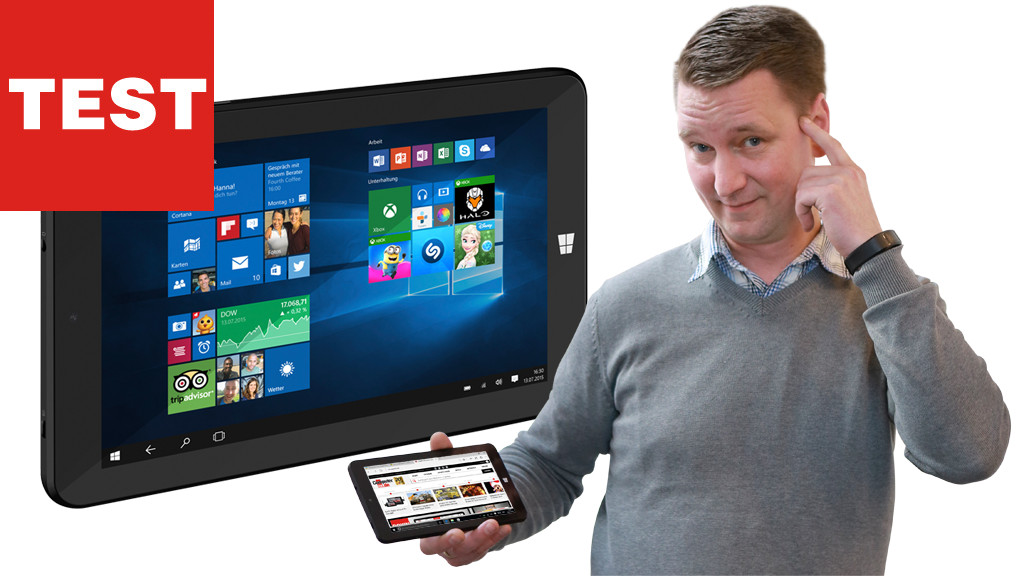 Source: www.computerbild.de
Trekstor SurfTab wintron 7.0: Produktfotos und Screenshots …
Source: www.computerbild.de
Trekstor SurfTab Wintron 7.0: 3 Tests & Infos 2018 …
Source: www.testsieger.de
Trekstor SurfTab wintron 7.0
Source: www.computerbild.de
TrekStor SurfTab Wintron 7.0 bei notebooksbilliger.de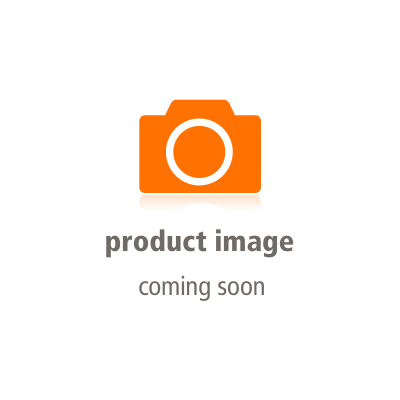 Source: www.notebooksbilliger.de
The most popular tablet PCs with the best apps
Source: www.ultimate-tech-news.com
SURFTAB WINTRON 7.0 (Refurbished)
Source: www.trekstor-onlineshop.de
TrekStor SurfTab wintron 10.1 pure Wi-Fi Test
Source: testsieger.de
Prospekt-Check: Media-Markt-Angebote vom 8. Januar …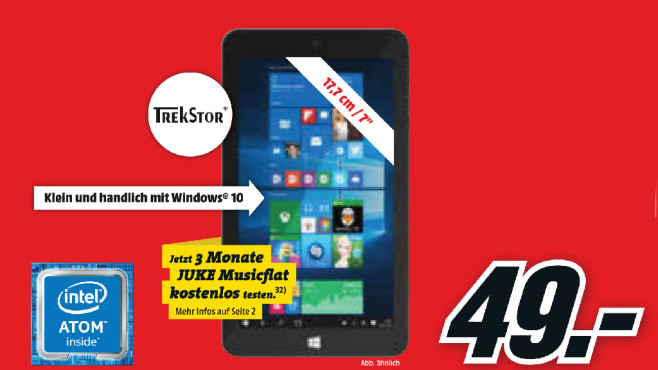 Source: www.computerbild.de
SURFTAB WINTRON 7.0 (Windows 8.1 Bing)
Source: www.trekstor-onlineshop.de
Windows 95: Microsofts langer Abschied vom Verbraucher
Source: www.welt.de
SURFTAB WINTRON 7.0 (Refurbished)
Source: www.trekstor-onlineshop.de
SURFTAB WINTRON 7.0 (Windows 8.1 Bing)
Source: www.trekstor-onlineshop.de
Test Bewertung TrekStor SurfTab Duo W1 Wifi / Volks-Tablet …
Source: notebooksbilliger.de
TrekStor SurfTab wintron 10.1 als "Volks-Tablet" erhältlich
Source: www.lite-magazin.de
Trekstor SurfTab wintron 7.0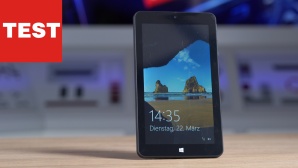 Source: www.computerbild.de
Trekstor SurfTab Wintron 7.0: 3 Tests & Infos 2018 …
Source: www.testsieger.de
[Deutsch] TrekStor SurfTab Wintron 10.1 GTA San Andreas …
Source: www.doovi.com
Review: TrekStor SurfTab xiron 10.1 im Test (deutsch)
Source: www.doovi.com
Tablet TREKSTOR SurfTab Xiron
Source: www.funnydog.tv