It is the clothing that will never go out of style: the jeans.And all this we owe to a man.A German named Levi Strauss, who emigrated to America in the middle of the nineteenth century and sought his fortune there.In San Francisco, his empire began.Initially thought of as working clothes, she quickly took her triumphant journey around the world.Today, the jeans of any wardrobe can no longer be imagined.However, since the classic in itself is so changeable, there are always new cuts, shapes and color combinations that are groundbreaking.So of course this year.So that the jeans can be worn even on colder days, it was equipped with useful details for autumn and winter 2013/14.I will show you today what exactly that is.
1. Denim classic reissued: the jeans jacket
The jeans jacket will come back in the autumn of 2013 with a well deserved comeback.Stars like Gwen Stefani love this uncomplicated look, which can be so casually laid.Sure, you will say.In the warm Los Angeles, she can wear the now also yes.But what about us?Here in cold Germany, where there might already be frost nights in autumn?No problem, you just have to pay attention which jeans jacket you buy.A thin jacket, which in the summer is still the universal means for the styling, will quickly fall to cold in autumn.Goose bumps guaranteed.The variants are much better in this case, where the jacket is equipped with a warm teddy fur.Even a warm, lined collar is more than just a cuddly detail.If the jeans jacket is then completely fed, then the next autumn walk in cold temperatures nothing stands in the way.And this fall, the search for the perfect Teddyfell jacket is no obstacle.Finally, a trend that is also incredibly handy.;)
If the cold can not hurt you so quickly, or you think you just pull a warmer sweater (onion look), then you can also put another jeans jacket.To be exact, a jacket with leather inserts.No matter whether on sleeves, collars, or just in between, as a kind of pattern, (art) leather would now appear in combination with denim.Looks almost like a layered look that you do not need to make a big head.And looks different than what you can see on the streets.Another advantage is that you avoid the complete denim look that sometimes looks like a good deal of good in all its blue splendor.Combine this with just one of the many plaid shirts you'll find in the fashion shops.This results in an outfit that is strongly oriented towards the Nineties.And it can not help but look casual.
2. These jeans shirts are worn in autumn 2013
Oh jeans shirts, that is surely a kind of hate love for many of us.For a long time, they were more than doomed to be a relic of the eighties and nineties.They were skilfully avoided and overlooked.A tactic that does not work now.After the first simple jeans jeans have sneaked back into our hearts, it can be a bit daring again.Similar to jeans jackets with leather inserts, patterns and material mixes are in demand.Patchwork was already a favorite topic in the spring and summer, which will continue into autumn and winter.From little to much everything goes here, the main thing is patterned.The shirt must not, according to the XXL trend, be figurbetont.It can be the jeans shirt of the friend.This can also be arranged with a further trendy style, which now wants to be dominant: a rustic western look.With various ornamental or embroideries, a long forgotten time is recalled that brought legendary heroes and stories.For this, cowboy boots are actually an absolute must.Or you rely on the skilful break and emphasize your female side with high heels and co.
3. Destroyed Jeans: The destroyed look is a must
What would be a blog about denim without jeans pants? http://www.maternityetchic.com/index.php/best-jeans-for-all-body-types/ You can check models of jeans for different body types here. They must not be missing.No matter what the trend is.Jeans have maintained their triumph.They are something that connects so many people around the world.No matter what social origin and nationality.This simple, blue trousers is the unchallenged modeliebling. Even if it changes in the form from time to time.Currently, the fashion business tends to be "destroyed look" again, broken is appreciated and expressly desired.Fits as well as Oversize shirts and jeans jacket perfect on the topic of the 1990s.Is somehow a bit of grunge and punk.And create this perfection, which is really not at all.Whether heavily washed out or almost as new, just with a few holes and patches, the range is huge.Rivets are still welcome, zippers have expanded their application area, can also be found at the knee or along the side seam.This "destroyed look" goes through the entire jeans collection, from skinny to the casual boyfriend cut.It also has the decisive advantage in winter: it sits loosely enough to allow the onion principle.If it's too cold, you can just put on a leggings or pantyhose, jeans over and done.If the leggings then still differ in color from the jeans, the same once again gives a nice effect.All this has a wild, unusual character.And brings momentum into the fashion era.If not even beyond.
Which of these jeans trends do you like better?Do you think it fits in autumn and winter?Or is this for you but only a "trend", which is none.Was this just reheated?
Gallery
17 Best images about Emilio Cavallini Celebrities on …
Source: www.pinterest.com
CJ..style notes…: Putting your best face forward…
Source: cashmerejeans.blogspot.com
Kate Bosworth News, Pictures, and Videos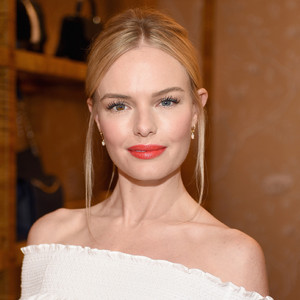 Source: www.eonline.com
Solutions to Not Knowing an Answer in an Interview …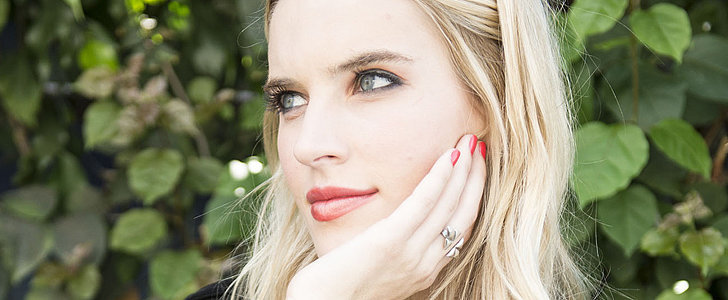 Source: www.popsugar.com.au
Week In My Closet
Source: www.jillianharris.com
What Is A Trend? My Attempt To Figure Out Where Fashion …
Source: www.bustle.com
1000+ images about New Look │915 Style on Pinterest
Source: www.pinterest.com
Sarah's Fashion Affair: TRIBUTE TO COCO CHANEL!!
Source: sarahsfashionaffair.blogspot.com
Here's a close-up of the gathering.
Source: stitchesandseams.blogspot.fr
Camille Over the Rainbow
Source: www.camilleovertherainbow.com
Lily-Rose Depp in Low-Rise Black Stretch Jeans
Source: denimology.com
What's the hottest summer fashion
Source: brooksjeankun.hatenablog.com
Feeling Feline & Fabulous
Source: kristinabraly.com
Boohoo.com New Arrivals: Shop Now
Source: www.femalefirst.co.uk
Indian Girls: Aunty In Beautiful Wight Saree Found this …
Source: imageworldz2.blogspot.com
Vanessa Blue Ripped Chewed Hem Skinny Denim Jeans
Source: www.misspap.co.uk
Best Fitting Jeans For Women Over 40, 50, 60
Source: www.stylishster.com
Best 25+ Bomber jacket outfit ideas on Pinterest
Source: www.pinterest.com
52 Best Sophia Miacova Casual Style You Can Wear In The …
Source: lucky-bella.com
Favorite Ankle Boots (and 5 tips for wearing them with …
Source: www.5minutestochic.com