Review: the fifth chapter in Sony's popular Z series comes into its own. Xperia Z5 is the best in Sony's trio of Z5 phones.
Small, Large, and X-tra Large. Sony's topmobiler come in most sizes and fits everything from little hands to large pockets.
So it is three Z-models for diversity: the smallest Z5 Compact with 4.6 "display, the largest Z5 Premium and 5.5" 4 k screen, and today's test subject with a 5.2 "display and as short and sweet is called Z5.
Location in the middle of the range now means that this phone is not an intermediate cell. Z'et is synonymous with the best from Sony, and it is now the fifth generation of the family who have the habit to impress.
Specifications Sony Xperia Z5
Goal: 146 x 72 x 7.3 mm, 154 grams
Screen: 5.2 "Full HD display, 428 PPI
Performance: Snapdragon 810 octa-core 2.0 GHz + 1, 5 GHz, 3 GB RAM
Camera: 23 megapixels f/2.0 lens, 4 k-video
Battery: 2,900 mAh
Storage: 32 GB + micro-SD
Network: 2 g/3 g/4 g Cat 6 LTE
Moreover: IP68 waterproof, fingerprint reader
Price: get the best price on our site
Yet a delicious Z
Z-series juts out. It particularly angular and waterproof design have defined the first Z-series phone was almost three years ago. Sony proves once again that they know how to reconcile the stylish with it useful.
At the same time, the Japanese mobile producer iterate quickly. Where a design typically are allowed to stand the test of time a year or two of its competitors, offers Sony on small improvements every six months.
Z5 follows the tradition – and this time get the same's fine-tuning of the design as its two Z5-colleagues, with a slightly wider aluramme about two glass surfaces. And so is the waterproof for up to half an hour in one and a half meters deep.
Stylistically raises the Z5 from his relatives. Where is marred by a Z5 Compact cheap-looking plastic construction and Z5 Premium shouts loudly with his gold, chrome or pianolak exudes Z5 instead of the understated class as a high-end product should possess-Particularly in our northern latitudes where minimalism is a virtue.
Width of 72 mm is just large enough so that it does not work for United, while the profile of 7, 3 mm makes it sleeker than any other phone in Z5-family.
Good beats and a bad idea
When you take hold of the Z5, you no doubt – minimalism prevails, and it awakens ejerglæde. Where previous variants had to resort to more shutters to keep ports free of water, it is now only a single door (for both nano-SIM and micro-SD card) there is a need.
Minimalism is re-directed in loudspeaker output design. These are stored in a subtle slidkse at the top and bottom of the phone front. It was an ingenious solution back then Z3'erne got it, and is it ever. Sonically, they are still nothing to hope – but Hooray for a front-facing stereo sound helps then.
Less brilliant, on the other hand, is volume button location. It requires rather that you break your thumb totten behind — or omrokkerer the entire phone before it can be used. I therefore reiterate the criticism from the other Z5 reviews – but that is an ergonomic brøller as Sony here delivers.
Sony fortunately some of ergonomics rescues by integrating an effective fingerprint reader in power button. Therefore, you can activate and unlock your phone in one and the same movement. Quite practical.
Bright display
Front Party is dominated by the 5.2 "large display. A proper size, that gives your Android apps well with legroom without fingers to stretch too far to reach icons and menu buttons.
The resolution is Full HD, resulting in a PPI on 428 – more than enough for most sharply.
The best thing about this screen is, however, the brightness, the days are short now, but this phone's ydreste clear display will also do well when in winter holiday alpesol or this summer's midnight sun. The contrast is also good – without prejudice to match what phones with OLED displays can muster.
However, I come once again to repeat the appeals I have with most of Sony's products: the screen is too bluish. It looks nice on Web pages with a white background, but it annoys simultaneously, for example, this website's mailbox red highlights gets a magenta tint. It can be partially corrected inside the settings – but completely lifelike colors, unfortunately, never will be.
Mechanics with bottom of
Behind the Nice external stores Sony on a special mechanics. It is the same eight-kernede Snapdragon 810 platform as in its predecessor Z3 +, but it is assisted by an innovative cooling solution with so-called heatpipes.
The conducting heat efficiently away, and it is a much needed detail for Z3 + led often during the hot-headed processors heat development.
With the new technology is finally safe from decidedly Z5 overheating. It may, however, continue to be more than a crush when the powerful processor unfold in heavy tasks like 3D games and 4 k video footage.
The many nuclear spin now routinely at the 2, 0 GHz as 810 processor can deliver, and along with 3 GB of RAM, it is more than enough to run Android 5.1 Lollipop on convincing show.
Unfortunately, it is not quite enough to detronere the newest and strongest phones from Samsung or Apple – for the 32 GB storage space phone disposal is dull to read/write operations. This results in slightly longer wait times when apps or Games opens up for the first time.
On the battery front Sony has undergone an unfortunate development. Since the Xperia Z2 peakede with class-largest battery at 3,200 mAh, Sony has shaved a bit of equivalent with each subsequent generation.And now reads kapacititen on 2,900 mAh.
Sony promises, however, that a show's great strengths, the excellent operating time, is retained: this mobile keeps power in two days. The claim holder in my eyes, however, only water if you hold again with the cell phone. Are you active with your phone, you must rather count on 1 ½ days use. Still a fine performance, but a small step back.
Rows it does not, you may want to turn off Sony's Stamina-technology. The special power save mode reins for apps consumption effectively so they do not use loose when they are running in the background. It works, and there is a long way to the next power connector, it can save the day.
The antenna in the Z5 is strengthened compared to last year, and it hits the same 300 mbit/SEC as in Xperia Z3 +. The connection to the fastest 4 g frequencies are extremely effective as Z5 connects to safely on – even in the Office basement.
Plenty of Sony software
The Japanese mobile company revolutionizes rarely – and that's both good and bad. It is most evident in the Z5'erens software, which year after year get poured several features the Android operating system.
It all ends in an interface that is beset by a few too many deals, as many would prefer to delete such as AVG and the two Playstation apps. Unfortunately, it forms an unfortunate contrast to your phone otherwise very minimalist appearance.
Some of the bundled apps and features, however, are worth recommending, for example, Sony's Lifelog App an excellent digital tracker/event viewer while Stamina-the features are extremely useful.
Sony's most annoying app to date, camera application also has gotten a much-needed overhaul to the more simple and manageable. It now requires no longer always having to switch between multiple apps and it facilitates the operation considerably. Delightful.
An ambitious camera
Do you have a digital camera, there is a high probability that it is Sony technology that delivers the images — whether it says Samsung, Apple, Nikon or Motorola on the cell phone or camera. Sony is the world's largest manufacturer of sensors for both smartphones and digital cameras.
Therefore, expectations, when the Japanese company now introduces a new ambitious picture chip with record numbers of pixels. The sensor is actually viewed 25 megapixels, but depending on whether you take your photos in 4:3 eller16:9 format, a subset of, respectively, 23 and 20 megapixels.
It is the same idea as Nokia in its time used in the special Lumia 1020 camera mobile, but Sony manages here to pack the many pixels and up to 5 x digital zoom in Z5'erens slim chassis – without the lens juts out.
The sensor is also equipped with a host of the so-called focus pixels to ensure focus on right down to 30 milliseconds. In addition to it, is the lens at f/2.0-so brighter than average.
All in all: the camera in the Z5 is extremely promising.
Unfortunately met expectations not quite. Z5 takes generally good photos, Yes, but the optics seems not really to deliver more details than what competing 16 and 20 megapixels cameras offers.
When the colors at the same time have a tendency to be a bit bluish and the contrast is often excessive Sony should consider to look at how that hives better end results out of the ambitious technique.
In the wee hours is Sony's finishing again a disappointing, the focus will be hesitant and know I'm experiencing that there arises a strange blue halo around several of my motives.
On the video front are Sony Z5 capable, with detailed 4 k video and an efficient digital stabilization. The best, the so-called ' Intelligent active ' stabilization, however, are only available in Full HD. A new detail is that you can now save your videos with h. 265 compression – which halves the size of the files.
The best Z
I can not hide it, my expectations for the Xperia Z5 was great. Last year's Z3 from Sony was one of my favorite phones for 2014, and this spring's Z3 + penetrated only a few small fixes here and there before the will regain a place among my mobile favorites.
Sony has also directed the shot in with Z5, but unfortunately a few minor commits blunders on the fly.Worst of all is the location of the buttons, because it impedes the use of Z5 in everyday life, and then I'm not completely sold on Sony's new camera as shown more is all about impressive numbers than beautiful photos.
All in all, however, a solid recommendation deserves Sony Z5 – the design is delicious and waterproof, here are lots of forces and the fingerprint reader is a useful upgrade.
At the same time, the current price of about 4,500 crowns the to the best buy in Z5 family, 1,500 kr. cheaper than the exaggerated Z5 Premium and barely a tusse more expensive than the plastic embossed Compact.
Gallery
Sony Xperia Z5 review
Source: www.androidauthority.com
Why Sony Z3 Series Front Housing Adhesive Should Be Heated …
Source: www.futuresupplier.com
Sony Xperia Z5 Gold 5.2" 32GB 4G Unlocked & Sim Free 1299 …
Source: www.appliancesdirect.co.uk
Sony Xperia Z5 vs iPhone 6s Comparison, Camera Review …
Source: www.manilashaker.com
For Sony Z5 E6683 display lcd screen assembly Black Grade R
Source: www.priorparts.com
Sony Xperia Z5 4K 影片示範
Source: www.doovi.com
Sony Xperia Z5 Premium vs Samsung Galaxy Note 5 quick look
Source: www.androidauthority.com
Sony Xperia Z5 Camera Photo Quality Test Samples
Source: www.gsmarc.com
Sony Xperia Z5 Premium review: Astonishing resolution …
Source: www.cnet.com
Sony Xperia Z5 Premium review – Page 2
Source: www.cnet.com
PSA: Sony Xperia Z5 on Marshmallow now has usable but …
Source: www.reddit.com
Sony Xperia Z5 : Prix, fiche technique, test et actualité …
Source: www.frandroid.com
Download Wallpapers for Sony Xperia Z5 for Android by …
Source: www.appszoom.com
Review: Sony Xperia Z5 (Test / deutsch)
Source: www.doovi.com
Kort testrapport Sony Xperia Z5 Compact Smartphone …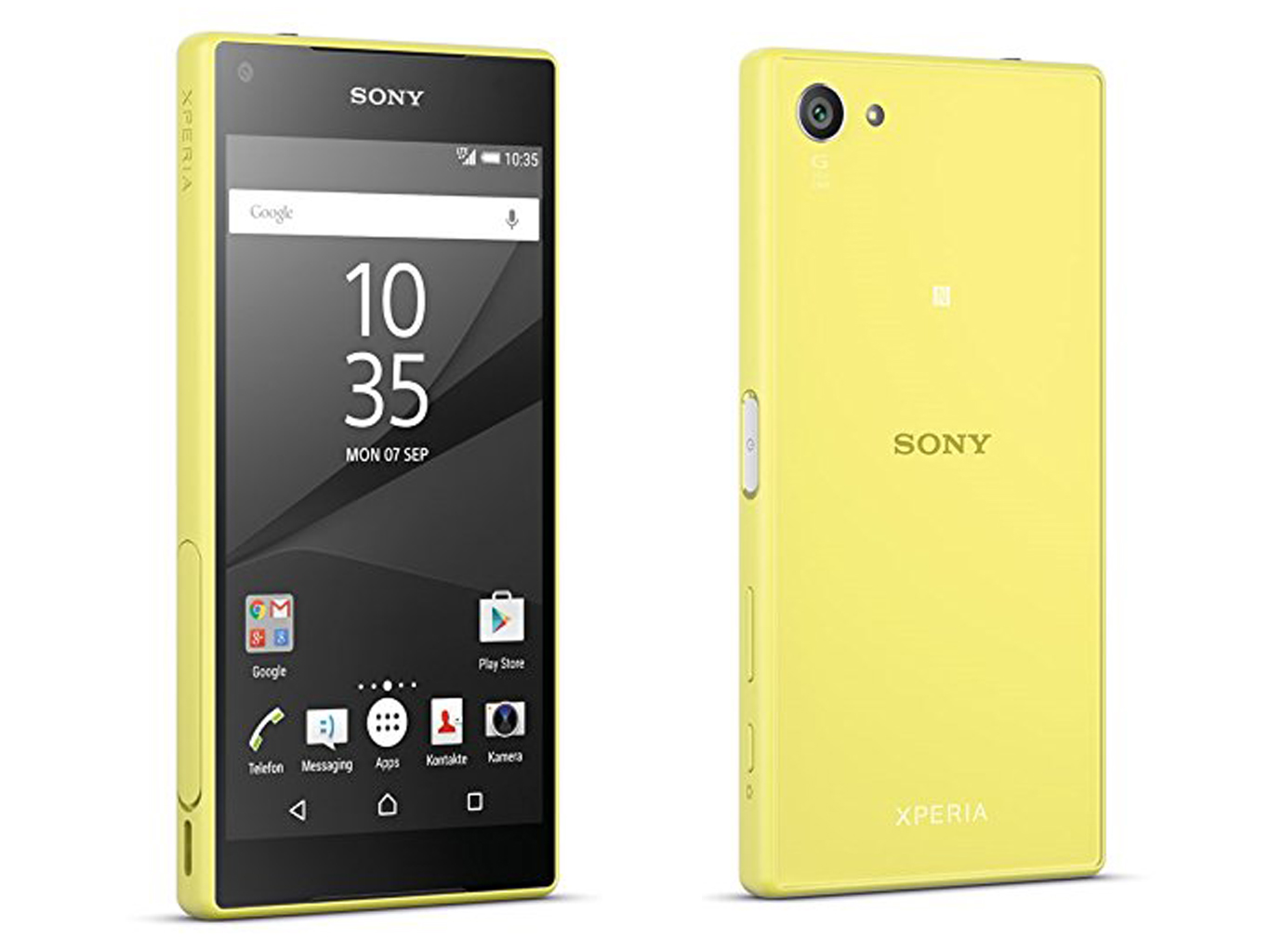 Source: www.notebookcheck.nl
Sony Xperia C4 Unlock Pattern
Source: www.doovi.com
Sony Xperia Z5: 5.2" FullHD, camera 23MP lấy nét 0.03 giây …
Source: tinhte.vn
Stor test av 50 mobiler
Source: www.tv2.no
Sony Xperia Z5 Premium – Test
Source: www.chip.de
10 Best Cases For Sony Xperia Z5
Source: wonderfulengineering.com