For a long time we had to wait for the winter! Now he is finally there-with all that belongs to it. The temperatures sink below the freezing point and a thin snow cover sits over the city roofs.
But in spite of icy temperatures the joy of the winter break could hardly be more. For at last we can get our winter jackets and coats out of the shoals of our wardrobes.
From the trench coat over the parka to the outdoor jacket, there are countless variations for the winter. They all protect us against frosty temperatures and uncomfortable drizzle and make our fashionista heart beat faster. We have put together a winter jacket Trend guide for you. Here we will tell you which stylish It-Pieces you should be looking forward to in 2016. We wish you lots of fun discovering the trends!
To Dye
Fade gray tones dominate the winter time and spread all too often cloudy mood. Only bright color accents can help against the monochrome unity of the winter. With Cranberry-Red you are fashionable "up-to-date" and certainly attracts all eyes.
However, it does not always have to be a color explosion. Winter jackets in a rich night blue stand for fashionable understatement and cool elegance. With this trend color you can always be in the black: Nightblue is easy to combine and captivates with its timeless sophistication.
Pastel pink a touch of classic chic and sweet childhood memories. With this "soft" color nuance reminiscent of cotton candy, one can expel the gray melancholy of the cold season and bring a piece of spring memorization to life.
Olive green-a reminiscence of the Army look. This color is timelessly chic and is always reinterpreted in the fashion world. With a winterjacke in olive green one sets color accents, without exaggerating.
Materials
The style and material mix, which has accompanied us for a long time, is an absolute must-have in this winter season. An unbeatable winter duo is the combination of wool and leather.
And another fashion classic is experiencing a renaissance in the fashion world this winter: the woolen coat. Jackets and coats of this natural fiber are durable and flatter the feminine silhouette. Combined with ankle boots or ankle boots, the woolen coat has a particularly noble effect.
The season is seasoned with winter jackets of furry quality. Whether as a short coat, vest or as a collar, Kunstfell is cuddly, warm and ensures the very special glam factor. With this fashion-piece you are always well-dressed and attracts the attention!
There is also the right winter jacket for every occasion. In our small picture gallery at FUN-WIKI.COM, we will show you how to combine the fashionable top dressers of the season and the perfect winter jacket.
Who is invited to a gala, a cocktaile reception or a dinner party, is the best with a classically elegant winter coat. A simple wool coat or a raglan in subtle color nuances can be combined to any glamorous outfit. With a beautiful brooch or an extravagant scarf you can create eye-catching moments and give the simple all-rounder something special.
A weatherproof outdoor or functional jacket is a must for a snowball fight, for skating or for an extended winter walk. Functional textiles are usually equipped with a water-impermeable membrane, which keeps you warm and dry in wind and rain. So there is nothing to stop the hustle and bustle of winter sports in the open air.
Butterflies in the belly are not only in the spring. Even in winter, a lot of love can lie in the air. To a date with the one or the chosen one would like to score with his winter jacket. But what jacket can be enchanting on the first date, without applying too thick? We'll tell you! She is best worn by a light-fitting quilted jacket or a figure-hugging parka, flattering her silhouette. With great gloves and a chic cap the outfit for the first date is complete.
For him is a lined leather jacket, a casual short coat or a casual duffle coat. The first-date look is created with a cool jeans in a used look and matching footwear.
If you want to use the Sunday after an exciting weekend to relax and unwind, a visit to the hip local scene around the corner is a must. A casual fashion combination that combines modern elements with retro accents is definitely the right choice. Felt jackets or trench coats from the second-hand store are particularly suitable for a relaxed Sunday brunch. The hipster look is complemented by the obligatory jute bag and trendy sneaker.
Gallery
The 5 Jackets Every Gentleman Should Wear This Fall …
Source: www.businessinsider.com.au
How to Survive a New York Winter { A Californian's Guide …
Source: www.shellyinreallife.com
Jacket review: Arlen Ness LJ-3177
Source: www.motorcyclenews.com
Lacoste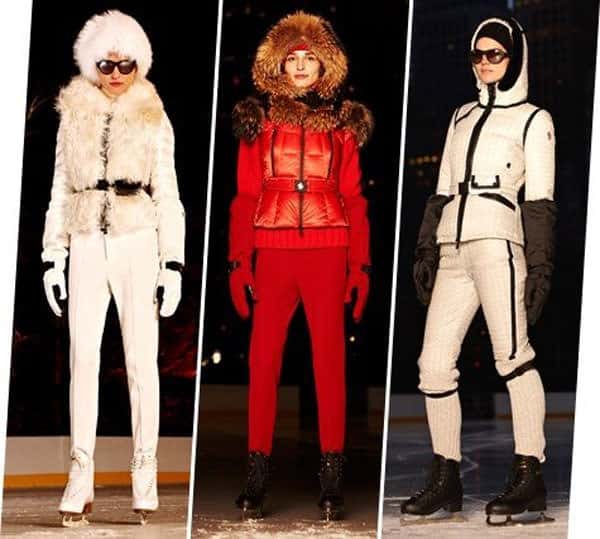 Source: gracieopulanza.com
Olivia Palermo rocks colorful bomber jacket for Valentino …
Source: www.dailymail.co.uk
20% Off
Source: www.7camicie.com
White Mink Full Length Coat – White Fox Trimmed
Source: www.madisonavenuemalls.com
Hooded Fluffy Loose Teddy Coat -SheIn(Sheinside)
Source: www.shein.co.uk
Los Angeles Rams NFL Basic Christmas Santa Hat
Source: www.patchcollection.com
Shirt Men Long sleeve shirt 2 Button slim satin full color …
Source: www.7camicie.com
Meghan Markle Keeps It Casual As She Heads To Work …
Source: www.meghansfashion.com
How to Identify These 9 Common Bug Bites
Source: www.rd.com
Italian fashion brands list
Source: www.cstylejeans.com
Polo shirt with 3/4-length sleeves, Navy Blue buy now …
Source: www.gerryweber.com
Regatta Mens Sternway II Waterproof Winter Insulated Coat …
Source: www.ebay.co.uk
Helly Hansen Mens Alpha 2.0 Winter Outdoor Jacket Coat 25% …
Source: www.ebay.ie
asics Lite-Show Winter Jacket Damen-Laufjacke Kingfisher …
Source: fun-sport-vision.com
Ortovox Light Tec Jacket Piz Boe
Source: www.bergfreunde.eu
193 best My Style-Jackets/Sweaters images on Pinterest …
Source: www.pinterest.com
Buy fashion new winter white down jacket men brand …
Source: www.shopperwear.com