Probably one of the most valuable things you can have on your Android device is your contact list. From work contacts to friends, family, etc. It's terrible if they all go together at the same time. And it does not matter if you accidentally deleted your contacts, or if they were lost while you were setting up your Android device or making any other adjustments. It's important to know how to recover deleted contacts from the phone.
In most cases, though, your Android or iPhone contacts just seem to be deleted or lost when you can not find them. Let's go through the steps and how you can recover seemingly lost contacts and how to recover the deleted ones.
Recover deleted contacts from your phone: Are you sure they have been deleted?
Sometimes the settings on your Android device can go completely insane to the point where you can not even find your contacts and start to think you've lost them. Before you start to get scared, there is a chance that all your contacts will still be on your device, hidden in some corner. To see if this is the case, follow these simple steps:
Open the "Contacts" application
Press the menu in the top right corner (three vertical dots) "Contacts to display"
Select "All Contacts" if you are not already
If "All contacts" were not selected, this was probably the solution to your problem. However, if all the contacts have already been shown, we'll try another solution.
Recover deleted numbers with your Google account
If your Android device syncs with your Google account, the chances of recovering lost contacts are definitely in your favor. Your account has a skillful feature that allows you to restore a backup of all your contacts and can last up to 30 days. Once you have done this, you can re-sync your device with your Gmail account and retrieve all your contacts.
To restore a backup of your Gmail contacts, go to your inbox and select "Contacts" from the drop-down menu on the left side. After viewing the list of your contacts, click "More" to access the menu where you need to select the "Restore contacts" option.
You should now see a window where you can select a backup, which can take up to 30 days. If this method worked for you, go ahead and re-sync your Google Account on your Android device and that's it! If it did not work, let's explore some other options …
How to recover contacts deleted from the phone with a backup?
If your Android device already has a backup done in the cloud or on your computer, especially if it was rooted, it's time to restore that backup. If you have not formatted the device completely, there is still a chance to recover your lost or deleted contacts by verifying that the old contact database file is stored somewhere in your storage.
Depending on your manufacturer and Android version, you will find your database in different locations in your storage. For Android devices like Nexus 5, the database file should be located here:
/data/data/android.providers.contacts/databases
The key you are looking for is provider.contacts / databases. To get to this folder directly from your device, you'll need to have a rooted device and an app that can go into the storage of your Android device's database and open the .db files. There are applications and programs that do just that, trying to open these databases or find them on your device. But if they do not work, then it's time to prepare for the worst.
If you can find this folder on your device and it's empty, it means that your contacts have gone forever and now it's time to send a message to all your Facebook friends, Twitter followers, business contacts and your family, asking them to send your contact information.
How to recover deleted contacts on iPhone in iCloud?
If you've already synced your iPhone contacts via iCloud, then there are chances of finding those excluded. This is a little-known feature that Apple has added since iOS 8, Apple will regularly file a list of Contacts that can be restored to a company device. Before you try this method, here are several things you need to know first:
It will help you find deleted contacts stored in iCloud in the past.
The selected contacts file will replace contacts on all your devices connected to your iCloud account.
Your current contacts will be archived so you can retrieve them if necessary.
Go to iCloud.com in a web browser and enter your Apple ID and password. If you've turned on two-factor authentication, you'll need to enter the code that you received on a trusted device. Click Settings and scroll down a bit by choosing Restore contacts under Advanced. Choose a contact file to restore.
Application to recover deleted contacts on iOS and Android
In addition to recovering deleted iPhone contacts, you can also try iTunes to export your contacts from iTunes backup if your iPhone is broken, lost or stolen. Download and install PhoneRescue or another device recovery program. Choose Recover from iTunes Backup. Connect your iPhone to your computer if you want to recover lost contacts directly on your device. Choose only the scan backups or make the comparison. Select the contacts you need and follow the on-screen instructions to retrieve your contacts. You can also do the procedure with iCloud backup and you may need to download the backup to your computer.
How to recover deleted contacts on the iPhone or the Androidsem backup?
If you do not have backup, there is still a way to recover deleted contacts . In fact, when you deleted contacts from iPhone or Android, they were not actually missing. They just scored as useless and can be replaced with new data. To find them, you need to rely on the data recovery tool. There are several tools available, all with similar usage procedures. PhoneRescue and dr.fone are two examples of programs for these uses. There are both paid and free programs, and you need to find which one will suit you best.
Download the program for your device and your computer. Open the app or program and follow the onscreen instructions. Some will need to be used on the devices, while others need to connect the device to your computer.
The data that can be retrieved will be shown. Check and see if the contacts are available. View and choose the contacts you want to retrieve and follow the on-screen instructions.
Gallery
3 Ways to Restore Deleted Contacts from Samsung Galaxy S9/S9+
Source: www.android-iphone-recovery.com
How to restore deleted meetings/contacts in Outlook?
Source: www.extendoffice.com
How to Recover Deleted Photos/SMS/Contacts from Vivo Phone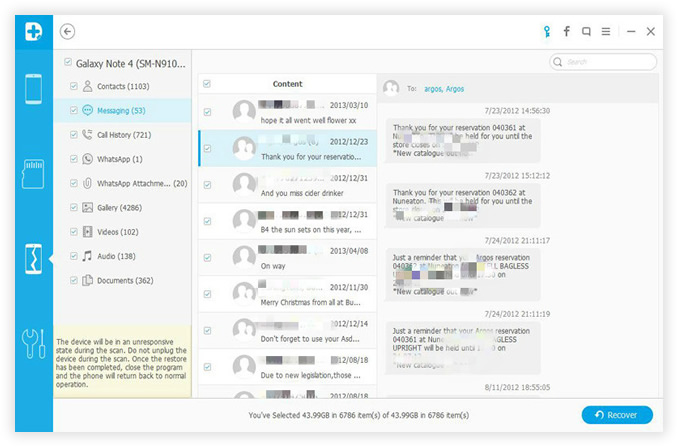 Source: www.androidphonesoft.com
How to Recover Deleted Contacts from Galaxy S9/S8/S7/S6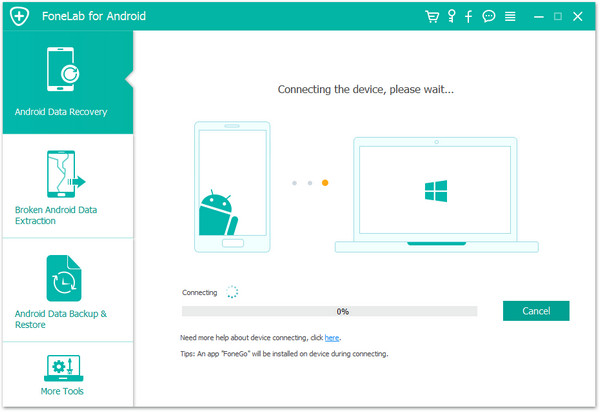 Source: www.restore-iphone-data.com
How to Remove Yourself from A Group Text in iOS 12/11/10 …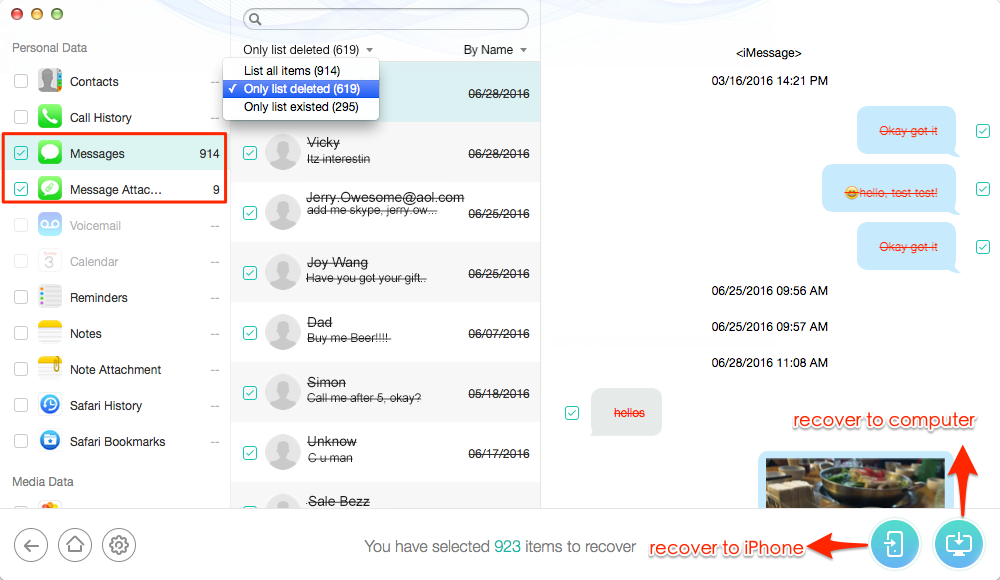 Source: www.imobie.com
How to Recover Deleted Pictures/Videos from Android (Win …
Source: androiddatarecovery.co
How to recover lost data from iCloud
Source: www.imore.com
Android File Recovery
Source: www.fonepaw.com
Recovering deleted iCloud Drive files
Source: sixcolors.com
What is DPX File Format? How to Recover Deleted DPX Files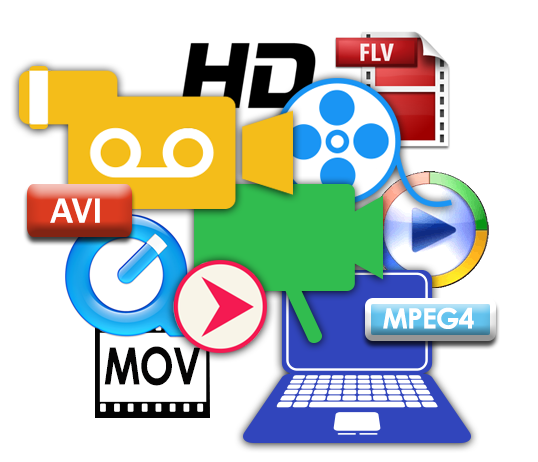 Source: www.cleverfiles.com
Broken iPhone Data Recovery: Recover Data from Broken iPhone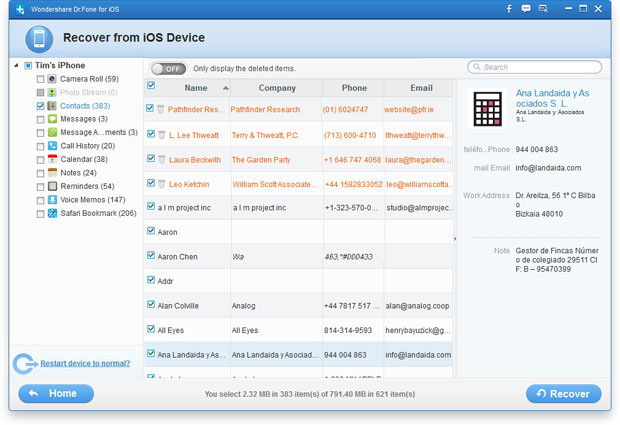 Source: www.android-recovery-transfer.com
WhatsApp Recovery for Mac (Mac)
Source: whatsapp-recovery-for-mac.en.softonic.com
How to Add WhatsApp Contacts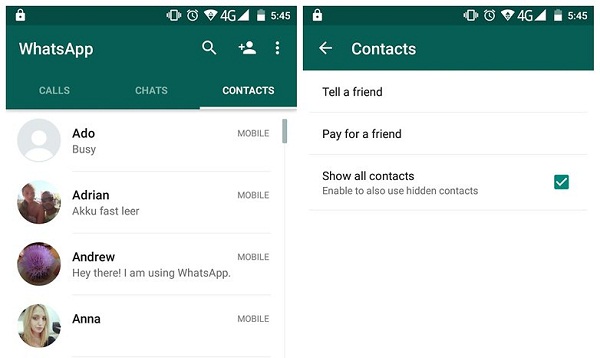 Source: toolbox.iskysoft.com
How to Delete Contacts on iPhone X/8 (Plus) [iOS 11]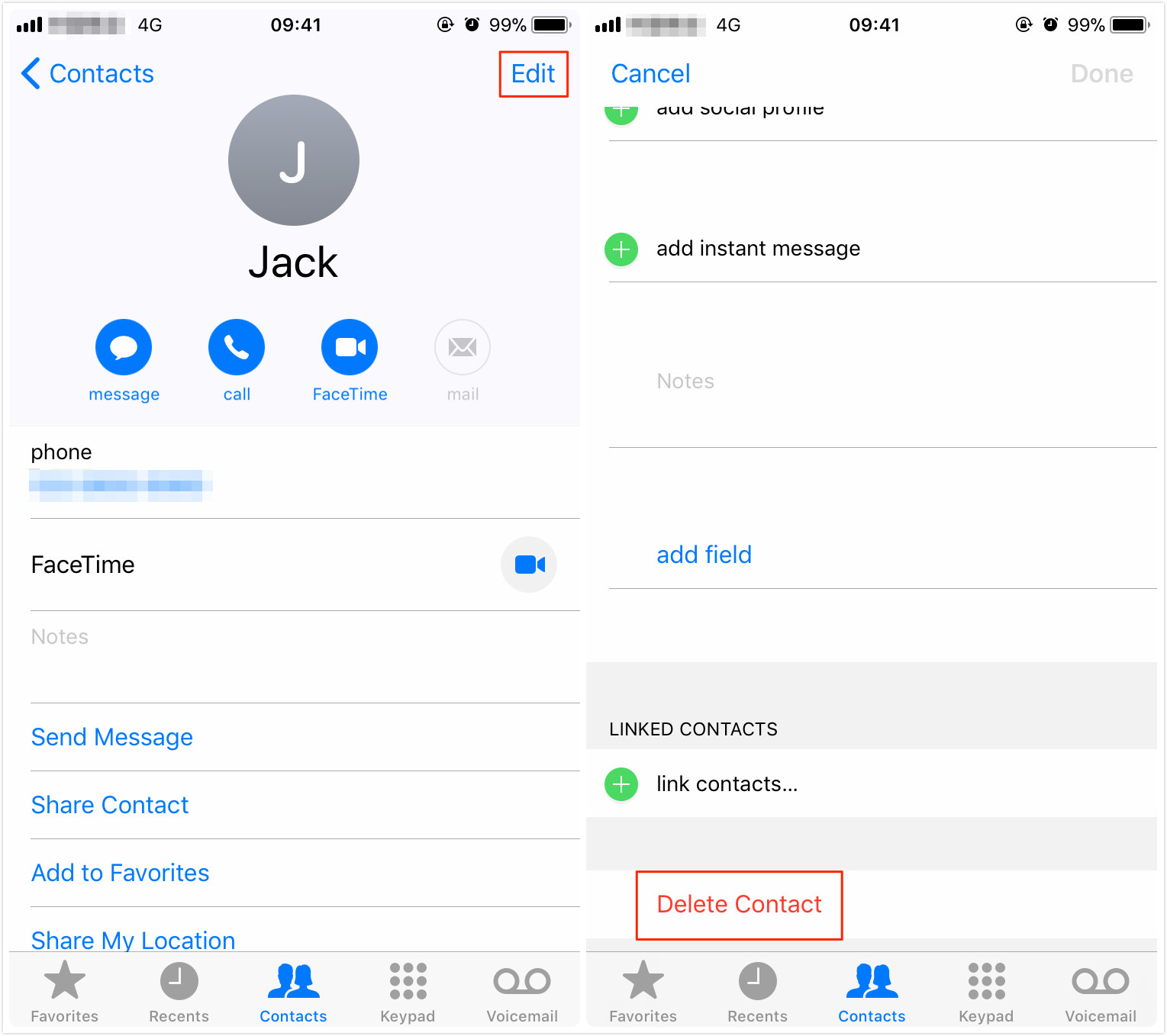 Source: www.imobie.com
Top 5 Best iPhone Data Recovery Software for Mac/Win Review
Source: www.bestiphonedatarecovery.com
How to Delete Gmail Account on Android
Source: www.recover-iphone-ios-8.com
Samsung Galaxy Grand Prime SM-G531F Hard reset, Factory …
Source: www.hardreset99.com
How to Secure Your iPhone/iOS Device from Intruders?
Source: blogs.systweak.com
How to Recover Deleted Contacts from iPhone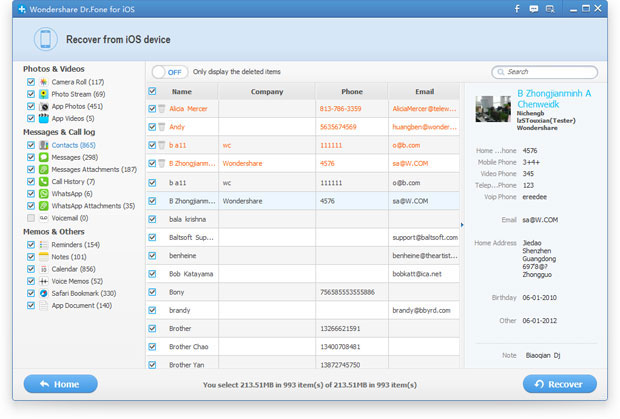 Source: www.android-recovery-transfer.com
How to Recover Deleted Contacts iPhone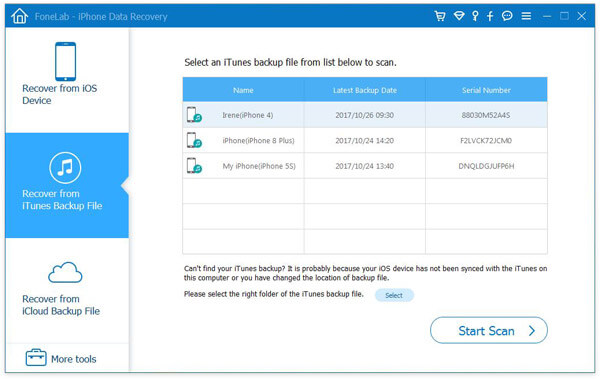 Source: www.aiseesoft.com