When you are sitting at your desk trying to do some work, your Android device can be a great distraction. If a text message arrives, you need to pick up your phone, unlock it and then respond with the touch screen keyboard. Until then, you probably forgot what you were doing on your computer. But thanks to applications and programs, it is possible to access the phone through the PC, making these issues now a problem of the past.
Instead of all the juggling, when you connect your phone to your PC, you can control all aspects of the user interface with a dedicated window that mirrors the display of your phone, integrating your PC and your computer very easily.
Access your phone via PC: with USB cable
The first way to access your phone from the PC is by using the USB cable. For this, you will need a computer and USB data cable. The step by step to enable this connection mode follows below.
Step 1 – Enable USB debugging
First, you'll need to enable the hidden "Developer Options" menu on your Android device so you can turn on "USB debugging." Just tap the version number in the "on the phone" menu 7 times in the device settings.
Step 2 – Install an app to mirror the device on your Android device
There will be two apps required: one for your Android device and one program for your computer. There are several different programs you can use, so spend some time testing each to find the right program for your needs.
Step 3 – Install the program on your computer
On your PC now, download the companion application for your operating system. Once you have downloaded the installer file, simply launch it and follow the instructions to get the software installed. Keep in mind that some programs and apps are paid for, but there are always free versions to mirror your Android and you do not have to buy the program. At the end of the installation you will be prompted to connect your phone to your computer with a USB data cable, so do just that.
Step 4 – Enable notification mirroring (optional)
At this point, you'll have the chance to enable notification mirroring, which is a feature that displays Android notifications directly on the Windows desktop. If you want to enable this, click on the activation option when prompted. From there, access the programs on your phone and computer, following the instructions on the screens.
Step 5 – Control your phone from your PC
At this point, you'll see the main interface of the program, usually a phone-shaped window that displays a live stream from your smartphone's screen. You can click on this interface with your mouse or touchpad and respond as if you actually touched the screen on your Android device. In other words, you can completely control your Android device using the mouse and keyboard on your Windows computer. You will be able to make screenshots or save your screen, you can also rotate it according to your needs, until you configure the interface in order to play mobile games on your desktop.
How to get to your phone via PC: Wireless
The second option is to enter the cell phone through the PC using an application or program to access via WiFi network to the device. The most famous and used program for this is TeamViewer, but there are many other programs available. Let's take a step-by-step look at using and accessing mobile phones using these programs.
Step 1 – Install an app to access Android device
On your device, go to the Play Store and look for a remote access program such as TeamViewer. This program will have a version for your smartphone and one to install on your computer. Install and create your account as requested on the device setup screen.
Step 2 – Install the program on your computer
On your computer, install the program on the official developer website. Follow the on-screen instructions for installation and set up the same account that you used on your smartphone for the program on your PC. Generally, by doing this, you'll see all the devices connected to the account in a separate menu.
Step 3 – Remotely access your smartphone
Opening the program on both devices gives you the option to remote access. If you want to access your smartphone from your computer, simply create a remote access option and follow the on-screen instructions. Usually it will be necessary to give an authorization in the form of a password to one of the devices, but instinctive and easy to use. Note that both your PC and smartphone must be connected to the internet for this connection to work.
Step 4 – Control your phone from your PC
From there, the program will have a screen where you can use the keyboard and mouse as if it were your fingers and keyboard using your smartphone . Simple, is not it?
Gallery
When I create a hotspot on my Laptop, it works. I can …
Source: www.quora.com
How do I transfer photos from my smartphone to my PC …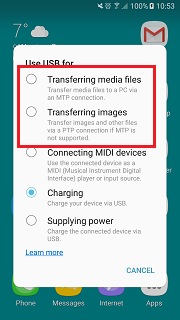 Source: www.samsung.com
How to get iPhone to appear in My Computer
Source: www.pcadvisor.co.uk
IDrive Review – A Great All-round Service
Source: www.cloudwards.net
How to Direct Message on Instagram from Phone/PC
Source: www.fonepaw.com
iPhone won't show up in Windows
Source: www.pcadvisor.co.uk
How to Access Computer Hard Drive with Android Smartphone …
Source: chand2like.blogspot.com
How to find your lost iPhone?
Source: imeiphoneunlock.com
My Fast Pc Technical Computer Support Repair And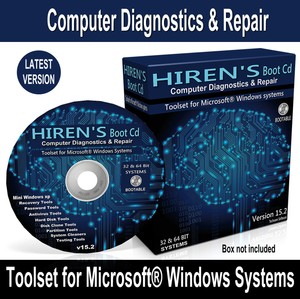 Source: www.autospost.com
Windows RT, Navigation and the Windows App Store …
Source: www.hardwarezone.com.my
What Telkom's ADSL network actually looks like
Source: mybroadband.co.za
iPhone won't show up in Windows
Source: www.pcadvisor.co.uk
The tools criminals use to prepare a stolen iPhone for …
Source: www.gadgetsandtechs.com
How to Delete Facebook
Source: www.pcmag.com
Best Android SSH client – JuiceSSH
Source: mgeeky.com
Australia To Pioneer Off-Grid Solar Power Storage With …
Source: www.gizmodo.com.au
50 Realistic Pokémon Character Redesign From Great Artists …
Source: www.icanbecreative.com
Download/Install MediaTek MT65xx USB VCOM Drivers [2018 …
Source: rootmygalaxy.net
3 Ways to Tether Cellphone Internet to a Laptop
Source: www.wikihow.com
How I fixed it: unlock, backup and remote control a broken …
Source: how-i-fixed-it.blogspot.com