While there are no precise specifications or data to identify the range of smart phones, it is essential to establish them to guide users in the evaluation of each smartphone. Advanced the second half of 2013, these popular devices are categorized into three groups: high, middle and low range, , we will give greater breadth and reasoning to these levels.
There is a public for each type of cell phones. Not everyone wants to have the smartphone more complicated or advanced on the planet. And this is something that very well known manufacturers of these mobile devices. Why is that, for example, the Korean LG and Samsung; Japan's Sony, the American Motorola, Nokia Finland or china HTC, to name only a few, develop mobile with different characteristics.
Therefore, it would be unfair to say that a smart cell phone quality is determined by the range. No, that is not so, although at the price of sale this Yes is well reflected. When a company makes a smartphone does it with quality components, regardless of the range. The difference lies largely in the features and utilities that each mobile device.
It's like a journey by plane in first class or in the tourism. Both the ups and downs of the crossing and the final destination will be the same.
Clear, in the cabin there are some small preferences for those who pay higher amount of money. However, the airline is striving at all to enjoy the experience of traveling with her. After this illustrative example, let's meet the ranges cellular phones.

At the beginning we pointed out that, for the second half of 2013, referred to three ranges according to the hierarchy that the media gave to certain cell by the potential of your specifications or features. However, from now on we are going to establish six ranges or categories to locate more accurately to smartphones for its features and components: high plus high, media plus, media, low plus and low.
High range plus
Here we will group to mobile phones not only considered emblematic of each company manufacturer (Samsung Galaxy S4, LG G2, Sony Xperia Z, etc.), but also to gather all the features, components, progress, trends, and innovations that provides mobile technology for the time of the launch, with regard to its operation: screen, access to networks of maximum speed, connectivity, version of the operating system processor and the frequency in GHz, RAM, battery, capacity and free storage services, as well as camera and video. Check this site for other parameters.
High range
At this level they fit the smartphones that are equipped with almost all the most advanced mobile telephony we quote above, but possibly by the operating system or other cause does not comply fully with each of those requirements. For example, the giant Samsung Galaxy Mega 6.3 has remarkable features, but it came with dual core processor and 1.5 GB RAM memory, when in the market there are cell phones with four cores and 2 GB of RAM. Having had both components, the Galaxy Mega 6.3 would be in the top tier. Similarly, we can place here many specifications plus medium range mobile phones, provided that cell provide unique innovations that marked a milestone in the sector. What can we understand as 'single innovation'? Simple, a novelty that does not find in any other device, such as for example the Nokia Lumia 1020 camera, with its 41 Megapixel, PureView technology and excellent aperture of f/2.2. That assigns value to the phone.
Medium range plus
Some smartphones rubbing the thin boundary that divide mobile high-end with the medium range, which would be unreasonable to place them next to other phones with lower specifications or features. For this reason, we have decided to create this new scale called medium plus range, in which we aglutinaremos cell phones that are very close to be high-end, but which are below the trend in two or three dominating performance characteristics on a smartphone (OS, processor and speed in GHz, RAM memory, battery, access to networks and connectivity). We will also classify here to mobile phones which until recently were considered high-end, whose condition her lose over time before the more powerful teams that come to the market each year, with massive improvements.
Medium range
Medium range smartphones are characterized by having screen quality, but of smaller size, resolution and depth of pixels per inch; in the majority of cases they work with an earlier version to the most current operating system; processors do not have the power of which they found in the upper ranges, and cameras and photographic usually have less number of megapixels. In this category we should also be a number of cell phones that once were considered high-end, but which is left behind by the advances that occur in cellular telephony. For example, where colocarías a smartphone with dual-processor – core and speed of up to 1.2 GHz, which also originally came with Android OS v2.3.4 Gingerbread, only 1,650 mAh battery and 1GB RAM memory? As well, these characteristics correspond to the famed Samsung Galaxy S II, which went on the market as a high-end mobile device in April 2011 and was leader in sales until the beginning of 2012. As this mobile is no longer a high-end cell phone, is of medium range.
Low range plus
As it is the case with high-end phones that eventually degrade to half range plus or middle range, those of the latter category descend to this level of low range plus that we have established, in which we also host to smartphones that combine the characteristics of low range with some specifications of mobile medium range, especially in regard to the screen amount of megapixels of the camera and the operating system. They must have at least 3-inch display, link to network 3 G, core processor frequently 1 GHz and 1,100 milliamp battery. The soundness of the design and comfortable keyboards that facilitate the writing are two of its strong points. Some phones with special properties that distinguish them from other mobiles in low range, can also be included in this group.
Low range
In this category we will distribute smart phones with platforms that do not support many utilities that have phones from other ranges. Their screens are of limited dimensions and resolution, low RAM and minimum capacity of internal storage, VGA cameras (not reach the Megapixel), minor tools, access to networks and applications, among others. They differ from basic phones (non-sentient), by allowing features to go beyond to call and receive calls. The key is that smartphones work with a mobile computer operating system, equipped with an interface for access to the Internet, accounts of electronic mail and data through a QWERTY keyboard entry. Allow installation of software, the reading of documents in different formats and help you perform tasks and organize your personal files. They are designed very easily for quick and easy rapport of the user, construction materials guarantee durability and battery is usually high-performance.
Gallery
Chapter 7: User-Defined Functions II
Source: slideplayer.com
Reverse Engineering The title of this module is Reverse …
Source: slideplayer.com
Excel 2010 Level 2. Computer Training Centre, UCC, /3751/ PDF
Source: docplayer.net
Excel Little Known Secrets: How to use Solver in Excel …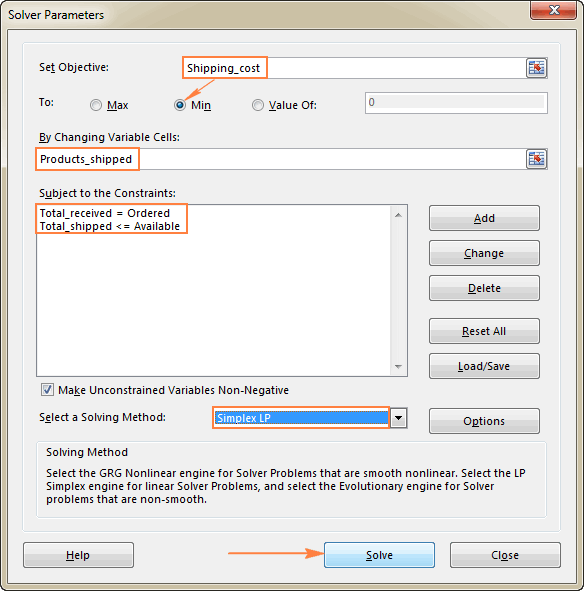 Source: excellittleknownsecrets.blogspot.com
Fermentation Overview
Source: slideplayer.com
Excel Formula Date Range Between A Date Range
Source: lbartman.com
Matrix Mathematics in MATLAB and Excel
Source: slideplayer.com
Excel Vba Count Rows With Data
Source: lbartman.com
Basics of X-Ray Powder Diffraction
Source: slideplayer.com
RF Systems Oscillators Ring Oscillator Random Simulation …
Source: slideplayer.com
How to use the excel sumif function
Source: www.excel-aid.com
Excel Vba Format Wrong Number Of Arguments
Source: lbartman.com
THE CAYMAN ISLANDS BREWERY
Source: slideplayer.com
How to use the OFFSET function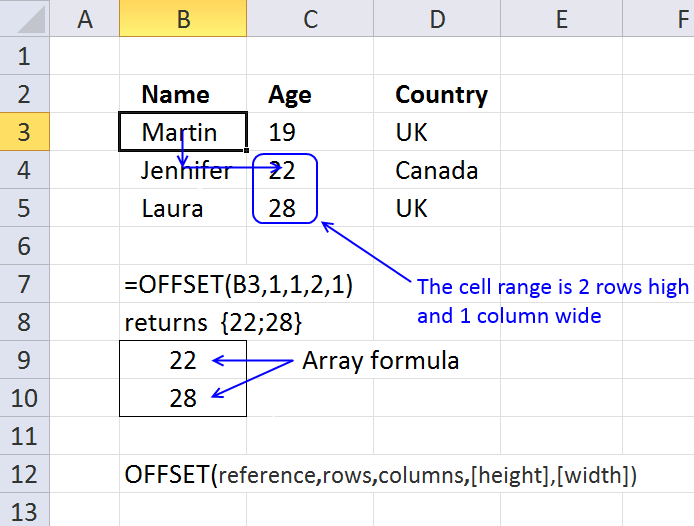 Source: www.get-digital-help.com
Excel
Source: allisaccounting.blogspot.com
Excel Vba Object Required
Source: lbartman.com
Lookup Functions

Source: saylordotorg.github.io
A Statistical Design Method for Giga Bit Memory Arrays and …
Source: slideplayer.com
Measuring Fire Dispatch Performance
Source: slideplayer.com
This Week > POWER CYCLES
Source: slideplayer.com