Already discussed our views on the hardware of the Nokia E72 We will close the review of the equipment with the analysis of your software, experience of use and conclusions.
Operating system and software
The E72 "moves" with Symbian S60 Third Edition and not there are differences with others Nokia who use this operating system. Perhaps a first feature to be highlighted is that you have two home screens that you can configure for example in "entertainment" mode and mode "work" with different shortcuts for applications used in each case.
The Nokia E72 It is series E and that places it in the equipment intended for use of "office". All the possible options in the email are therefore both accounts POP3, IMAP or Exchange. Paragraph messaging includes a native client for the major instant messaging services but we must not forget that we have available for the same purpose of free excellent application Fring.
Comes complete with a comprehensive list of applications "in series" that will help us in the work on all of them highlighting the full version of QuickOffice that it not only allows access to attachments in Office formats but also to create text files, spreadsheets, or presentations. We have an application to scan business cards, one that can act as a remote control of your computer presentations, unit converter and PDF files reader.
The list would be very long, can see detail of the applications included in the gallery below.
See complete gallery» screenshots Nokia E72 (11 photos)
In the paragraph software we miss the very useful application JoikuSpot It allows us to convert our Nokia at a point of WiFi Internet access for other devices.
A point that may be more or less critical according to our customs is that services like Google Contacts and Google Calendar synchronization is not immediate. It can be done via Exchange but that void we able to use that account for work mail for example. There are other third-party software solutions but they are not as direct as in other platforms. This is a small difficulty for our use, others may not be so. To synchronize with your PC Nokia PC Suite application we have the Micro SD card.
Camera
Not by being a team of "office" the multimedia section is forgotten: FM radio, camera, recorder and video player. We highlight the camera, with all imaginable options: first, flat, panoramic, sequence…
We have as it shows an image of our usual tests, the Plaza of the Fueros of Tudela.
And associated with camera images browser liked.
User experience
We speak well of the hardware of the Nokia E72. We can do it also in the combination of this with the software, move quickly and access devices as trackpad keyboard works very well.
The flexibility of configuration in mail accounts, home screens and other features make it suitable to combine work and leisure activities and to use a phone only.
Notable file management Office, essential in many cases, the application included in the equipment
Within the user experience there is something that the E72 We believe that it will not be able to boast and is autonomy, its battery has lasted us barely a day's work. Bad, since we fear (and have it proven in many cases) that we could say the same of ninety per cent of smartphones "à la mode".
In summary balance sheet is good, a well-built team, with software rather than full, fast and with a "but" that is the battery, which we will have to watch carefully.
And let's not forget the price, free equipment moves around 375 euros, a competitive price with direct competitors. Let's see what do the operators with their stays…
Gallery
Điện thoại NOKIA E72
Source: cuahanguyquyen.com
BRAND NEW NOKIA E72 – 5MP CAMERA – 3G – WIFI
Source: www.ebay.ie
Nokia E72 Bàn Phím QUERTY
Source: vuaphone.jweb.vn
Vỏ Nokia E72 chính hãng mới 100%
Source: www.rongmobile.com
Nokia E72 Us Version With Full Warranty
Source: blogger-pesta.blogspot.com
Le Nokia E72
Source: game-focus.com
Điện Thoại Nokia E72 Gold , Trắng , Đen Chính Hãng Tồn Kho
Source: www.rongmobile.com
Nokia E72
Source: www.hardwarezone.com.sg
Cửa hàng cung cấp điện thoại nokia e72 chính hãng cực kì …
Source: nhattao.com
Nokia E72
Source: en.wikipedia.org
Bán Linh Kiện Vỏ , Phím , Màn , Pin Nokia e72 Giá Rẻ Tại …
Source: muare.vn
Angkaraku: Download Paket Games Nokia E63, E71, E72, C3 …
Source: angkaraku.blogspot.com
KAKACOM MOBILE WORLD: NOKIA E72 (#12,000)
Source: kakacomm.blogspot.com
Nokia E72 pictures, official photos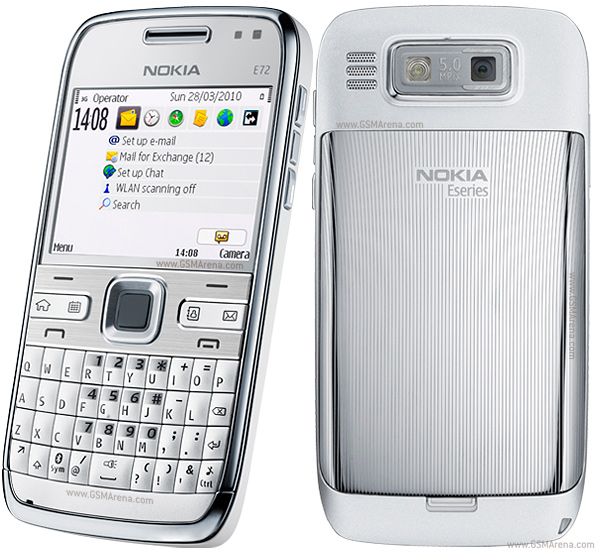 Source: www.gsmarena.com
– Nokia E72 vs BB Bold2 9700 comparisson review coming …
Source: mobypicture.com
Nokia E72 Review
Source: www.phonearena.com
Crystaldox
Source: crystaldox.tumblr.com
Nokia
Source: www.bidorbuy.co.za
Nokia E72 Technischen Daten und Spezifikationen …
Source: bedienungsanleitung-handy.de
nokia e72 features nokia e72 user guide specifications boeboer
Source: www.hairstylegalleries.com